Napoleon Bridger Leep, A.K.A. Mullet Fingers is a teen boy that dropped out of school. He lives in a small woods section right off of a golf course in Coconut Cove, Florida. Roy saw him running by the school bus one day because of Dana Matherson, who pressed his face against the window. After that, Roy decided to find out who Mullet Fingers was. Roy found out that the bare-foot kid was trying to save some owls that are on the Mother Paula's pancake construction site. One night, Mullet Fingers decided he would try to scare some guard dogs off of the construction site by putting cottonmouth snakes in the fence where they were, but got caught in it. Unfortnately, one of the dogs bit him in the arm. When Roy asked him about how he got bit, he said that his arm got stuck. When Roy asked him what he was doing,he explained to him that he was trying to save some little friends on the construction site. Napoleon got his nickname from his step sister Beatrice because he could catch a little mullet fish with his bare hands.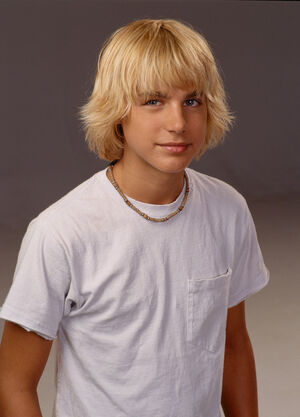 Born
April 12,1997
Parents
Staniel Richards
Lonna Leep
(biological)
Leon Leep
(step)
Ad blocker interference detected!
Wikia is a free-to-use site that makes money from advertising. We have a modified experience for viewers using ad blockers

Wikia is not accessible if you've made further modifications. Remove the custom ad blocker rule(s) and the page will load as expected.