Beatrice CeCelia Leep is the daughter of Leon Leep, stepdaughter of Lonna Bridger, stepsister of Napoleon Bridger, and friend of Roy Eberhardt.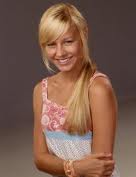 She was heavily involved with saving the owls and stopping illegal construction commenced by Chuck Muckle, along with Roy and Napoleon. Beatrice is also known as Beatrice the Bear because she broke a high school football players collar bone.
In the book and movie, she is seen to wear her signature red-framed glasses. She also plays on a soccer team, and also doesn't like pancakes.
Save the owls, they said. Bury the buttermilks, they said.
Ad blocker interference detected!
Wikia is a free-to-use site that makes money from advertising. We have a modified experience for viewers using ad blockers

Wikia is not accessible if you've made further modifications. Remove the custom ad blocker rule(s) and the page will load as expected.